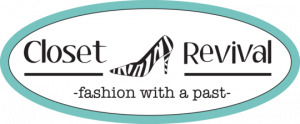 Looking for your favorite brands at unbeatable prices?
Want to know about one of Plano's best kept neighborhood secrets?
Welcome to Closet Revival, the one and only upscale ladies' resale store for clothing, shoes, designer handbags, jewelry and accessories.
Closet Revival is absolutely unrivaled in authentic luxury goods. Think Gucci, Louis Vuitton, Tory Burch, Coach, Chico's, Johnny Was, David Yurman, Kendra Scott, Lululemon and more. Now imagine all these brands in the prettiest, most organized and cleanest shop anywhere.
This is such a well kept secret that regular customers never want to tell their friends where they bought their most treasured pieces. Many of them visit the shop weekly or monthly and even make trips from out of state with their families and loved ones.
Wait–do you have something that you want to sell? If it's a "like-new" item less than two years old and in the current style, look no further. Closet Revival is your go-to place. Check out the website and buying process at ClosetRevivalPlano.com/Sell.
Closet Revival is so attentive to your needs that they will even build a "customer wishlist" for you–where they look for exactly what you want and call you when they find it–talk about customer service! The team makes genuine friendships and relationships and focuses on creating a positive atmosphere that makes shopping a joy and a pleasure.
As if all that wasn't enough, Closet Revival donates their un-purchased items on behalf of their customers to Arms of Hope, a charity that assists single moms and children with their family outreach program. They also donate items for charity silent auctions and fundraisers and run a charity drive during the holidays in support of various local organizations.
Closet Revival also features local artists and showcases their handmade goods (art, jewelry, candles, books, and more), and supports the North Texas Food Bank through yearly monetary donations. What a top quality organization!
As a business partner, Closet Revival appreciates the team at Sabre Realty and openly recognizes that they can count on Sabre for anything they need. They feel that Sabre is far more than a landlord and much more like a true partner that supports them, cheers them on and works hard for their success. It's a true win-win business relationship worth building on.